There was a black musical presence in Britain many centuries before the arrival of the HMT Empire Windrush at London's Tilbury dock.
In the Tudor period, it was fashionable for wealthy households to employ and enjoy black musicians, particularly within the royal courts. The most well known were royal trumpeter John Blanke and violinist Joseph Emidy.
During subsequent centuries spanning the Tudor, Stuart, Georgian and Victorian periods, there were many prolific black musicians in Britain. Composers George Bridgetower, Samuel Coleridge-Taylor and Ignatius Sancho were well known. But there were also many street musicians, known in the 1800s as "negro melodists" and touring vaudeville performers, who were described by social historian Henry Mayhew in his writings on the London working class.
With Windrush, however, came new forms of music, which were emerging from the music scene across the Atlantic. A dockside performance of London Is The Place For Me by Trinidad's top calypsonian, Lord Kitchener, emphasised the commitment that Windrush arrivals had with the empire through its reference to Britain as the "mother country".
---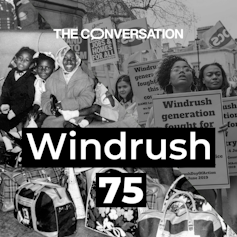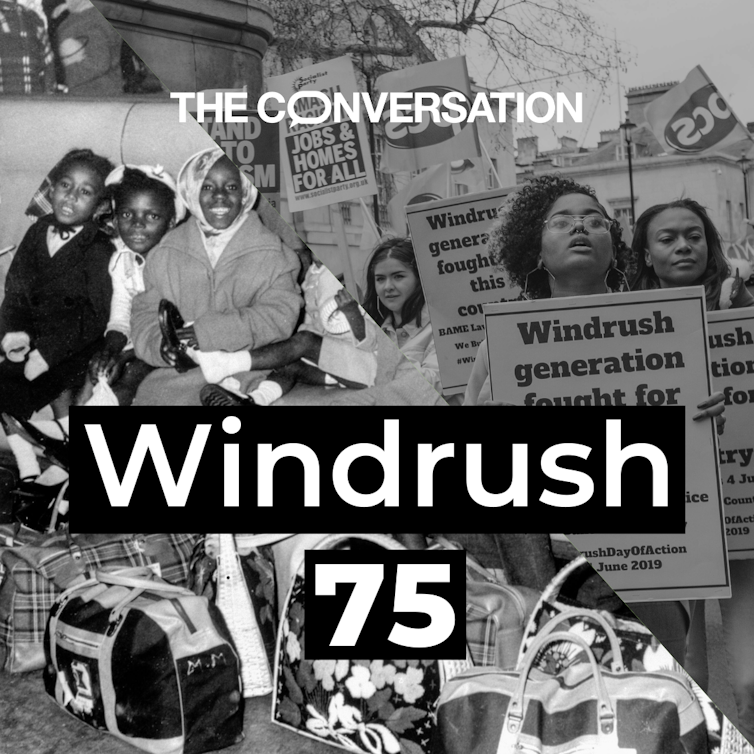 This article is part of our Windrush 75 series, which marks the 75th anniversary of the HMT Empire Windrush arriving in Britain. The stories in this series explore the history and impact of the hundreds of passengers who disembarked to help rebuild after the second world war.
---
As well as Lord Kitchener, on board the ship were several well-known musicians. Singer and actress Mona Baptiste arrived from Trinidad with fellow calypsonian compatriots Lord Beginner and the too-often-forgotten Lord Woodbine.
After settling in Liverpool, Woodbine became a singer-songwriter, promoter and uncontracted manager for a short-lived band named The Silver Beetles, featuring two young lads named Paul McCartney and John Lennon.
The Windrush arrivals generally found it difficult to gather in established municipal spaces. Clubs and public houses legally operated colour bars (which prohibited non-white patrons) well into the 1960s.
As a result, West Indians were forced to create their own alternative spaces for leisure. Churches, shebeens (illegal drinking establishments) or Blues parties were developed as spaces that were open to all local community members.
It wasn't unusual to find Irish women in West Indian shebeens, as by the end of the 1950s considerable camaraderie existed between these two sets of often-despised arrivals.
These venues were turned into profitable business ventures that highlighted the cultural and communal significance of the newly arrived sound systems (powerful mobile speakers used to play music at events such as street parties and the collective of deejays, engineers and MCs that run them) in Britain.
Rise of the sound system
Sound systems transformed the way music was played and listened to in Britain. Thanks to soundmen (those who own or manage a sound system) such as Count Suckle, Duke Vin, Lloyd Coxsone and the recently deceased Jah Shaka, sounds became an important cultural possession for black people. They were one of the few manufactured commodities that were used to celebrate the aesthetics and creativity of black culture.
In Narratives from Beyond the UK Reggae Bassline, sociologist Les Back explains:
Since the mid-1970s, the name Jah Shaka has become synonymous with Rastafarian roots music, dubwise and Marcus Garvey's black consciousness … Shaka sound system was a vital part of London black life.
Despite the rising tide of racism during this time, the music played on sound systems began to gather patronage from both black and white youth subcultures.
In response to racist comments made by guitarist Eric Clapton at a concert in Birmingham in 1976, photographer Red Saunders and designer Roger Huddle organised the Rock Against Racism movement, which ran from 1976 to 1981.
Major record labels seized the opportunity to capitalise on the emerging marketability of reggae music and prompted moguls such as Richard Branson to form subsidiary record labels geared toward the genre.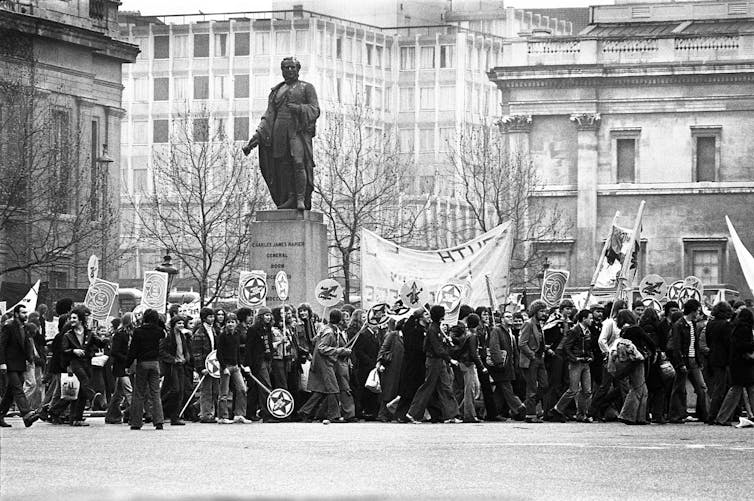 As producer Lloyd Coxsone said in a personal conversation with me: "Reggae has its roots in Jamaica but the business end of the music was in England."
Sound systems were also pivotal in honing black British talent. They led artists such as Tippa Irie, Smiley Culture and Maxi Priest to become household names once their material charted.
As sociologist Lez Henry explains: "Black youths in Britain, by way of the Deejay performance (via sound systems), created a living history that challenged their negative depiction."
Former soundman Dennis Bovell agrees and suggests that the post-Windrush generation during the 1980s grew West Indian music into something distinctively British, seen in music such as Steve McQueen's film Lovers Rock for example.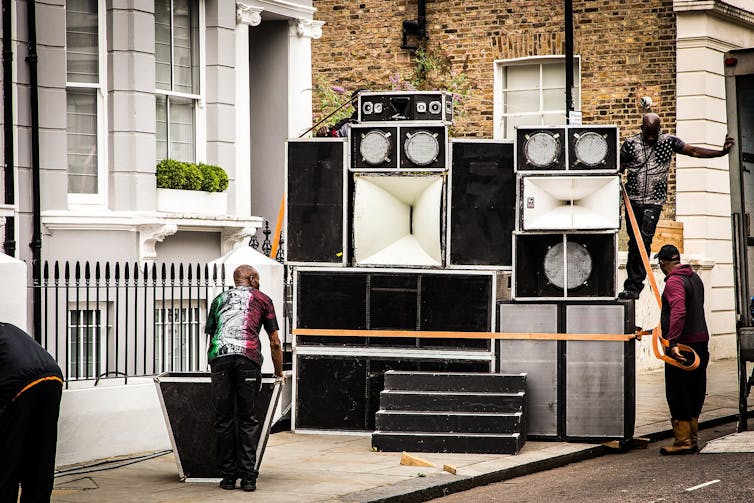 A similar trend occurred with other subgenres, such as mod/boss reggae and two-tone in the 1970s and 1980s. It continued into the 1990s with the emergence of dubstep, jungle and more in recent times, grime.
In her book, Terraformed: Young Black Lives in the Inner City, urban music researcher Joy White explains:
Grime's sonic origins flow through the musical practice of the black diaspora, namely hip-hop, reggae (particularly dancehall) jungle and UK garage, whilst Jamaican and UK sound system culture and practice also had a significant influence.
A further example of this is the impact of migrants from Africa, who have skilfully fused music from the continent into new and distinctive hybrids of black music such as Afro-beat and Afro-swing, which have become exceedingly popular in Britain.
The Windrush arrival transformed music in Britain, either by way of the savvy and sophisticated social commentary provided by calypsonians with their steel bands, or the sound systems and their deejays.
Their input assisted the development of the fertile British music scene of today and positively enhanced the cadence, rhythm and tempo of British culture.
---

You can download the e-book here. Thank you for your interest.

---
Kenny Monrose, Researcher, Department of Sociology, University of Cambridge
This article is republished from The Conversation under a Creative Commons license. Read the original article.
About Author