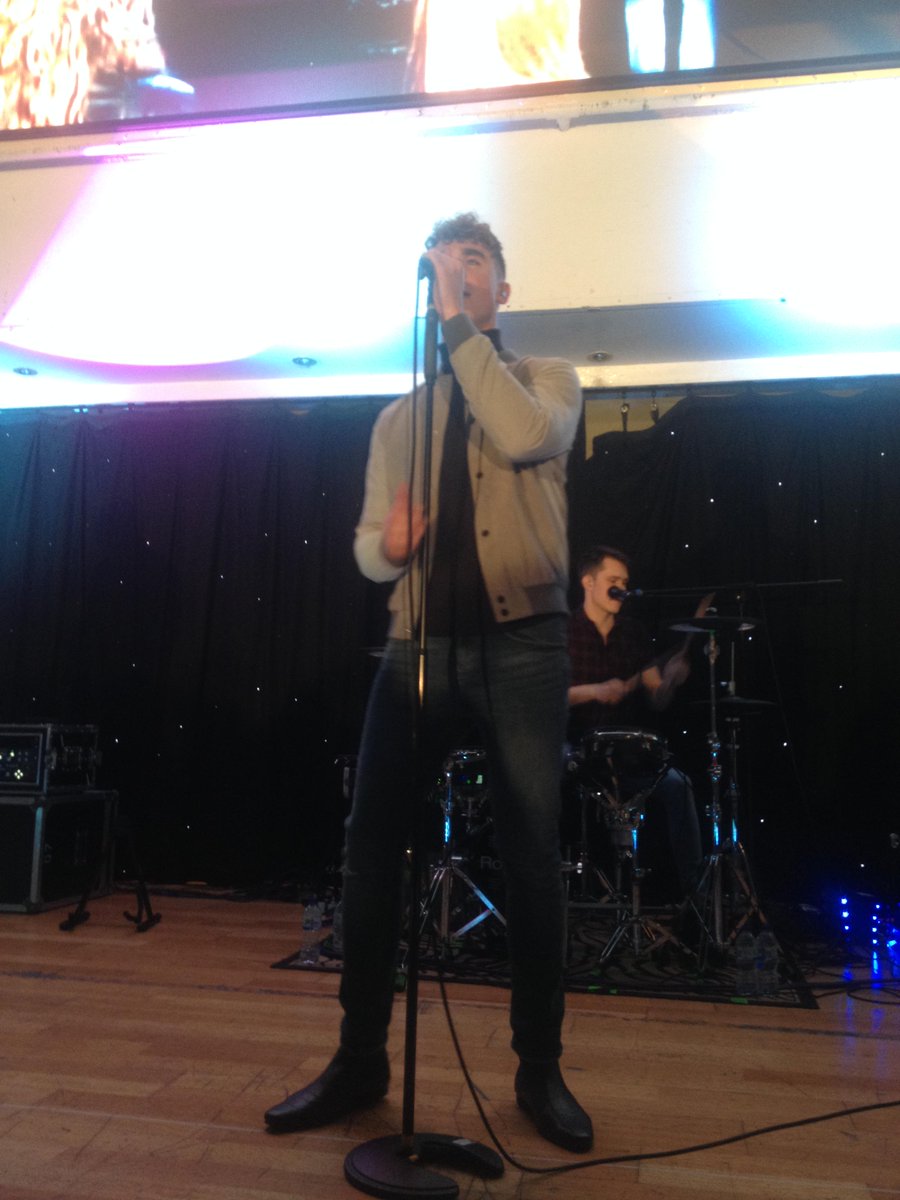 On Friday October 9th, New Look's Men's department flagship store opened its' doors in the Trafford Centre in Manchester, and they recruited up and coming stars Don Broco to it's launch. In the beautiful Orient section of the massive shopping mall, the alternative rock group played 4 of their songs, which they had specifically re-written for the launch.
The intimate gig was attended by no more than 50 people, and it was by far the most chilled out Don Broco gig I've ever been to; which was actually surprisingly refreshing. They played new classics "Automatic", "Nerve" and "Superlove" from their latest album, and threw in a song from their debut EP, "Beautiful Morning" (which was never before played live). The guitar and bass were slightly turned down, and Rob's voice was soothing and comforting, which complimented the softness of the electric drum kit that Matt was playing.
This side to Don Broco's live performances has just made me even more impressed by their musicality; they are able to calm or raise their songs to fit the environment they're playing in without losing that Don Broco energy that they are so often associated with.
For anyone that missed this special performance, Don Broco are returning to Manchester on the 11th of December to play the infamous venue The Ritz, and it's definitely going to be a show not to miss.